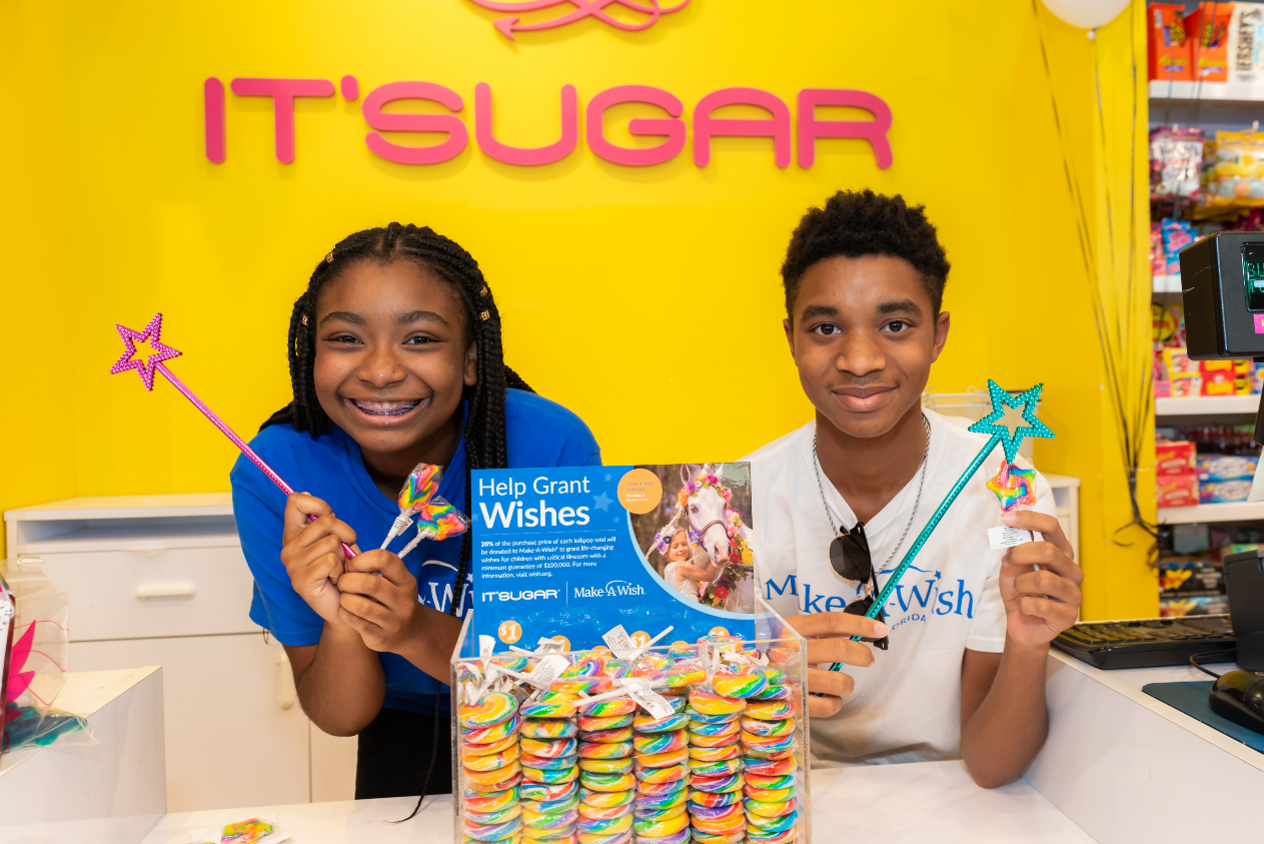 At IT'SUGAR, we are immensely proud of our long-standing partnership with Make-A-Wish®, and our unwavering commitment to fulfilling wishes knows no bounds. Through the incredible success of our Star Charity Pop, we have raised over $1 Million in donations, leaving a profound impact on the lives of children battling critical illnesses. The Star Charity Pop is more than just a delightful treat; it represents hope, dreams, and the remarkable power of collective generosity.
We are deeply honored to have the opportunity to bring dreams to life for countless children and their families. Whether it involves an enchanting adventure to a theme park, a cherished meeting with a celebrity, or an unforgettable shopping spree in one of our stores, we are wholeheartedly dedicated to creating lifelong memories that will forever be cherished.
In partnership with Make-A-Wish, we strongly believe in the transformative power of dreams and the significance of spreading happiness to those who need it most. Together, we strive to make a positive difference, bringing smiles, joy, and hope to the lives of these incredible children.
Pay It Forward Day is an initiative that promotes acts of kindness and generosity. On this special day, our team members go above and beyond to spread joy and make a positive impact in our communities. Whether it's surprising customers with random acts of kindness, donating sweets to local charities, or organizing volunteer activities, we are committed to paying it forward and making the world a sweeter place. Our dedication to Pay It Forward Day extends beyond a single day, as we strive to incorporate acts of kindness into our daily operations and inspire others to do the same. Together, we can create a ripple effect of kindness that brightens the lives of those around us.